The project ASSESS aims to define innovative methods and tools for the assessment of EFL learners and to bring new approaches to this procedure in European countries.
One of the major outputs of this project is the development of a practical Handbook for Evaluation and Assessment Methods for speaking and writing skills. The output's aim is to help English teachers to improve their professional skills on preparing rating scales for their exams. The Handbook will be ready by the end of November. 

Moreover, as we are adapting to a new reality due to the pandemic of Covid-19, remote learning is becoming a necessity due to closure of schools during lockdown periods. Digital technologies and distance teaching and learning have become popular educational tools and methods.
To facilitate the learning & teaching process during these unprecedented circumstances we decided to adapt and upload the materials prepared by the ASSESS partners on the LEΑRNING TOOLKIT: Action Synergy's eLearning platform. More specifically, numerous exams/exercises (vocabulary, reading, writing, listening & speaking) prepared by the ASSESS partnership for A1 & A2 Level EFL Students are now available on https://actionelearning.eu. The chapters covered include:  the weather, shopping, sports, my city/town. The students have the option to read the text or to listen to the audio before completing the exams/exercises that include "fill in the gaps", "click & drag", "true or false" open type answers, etc.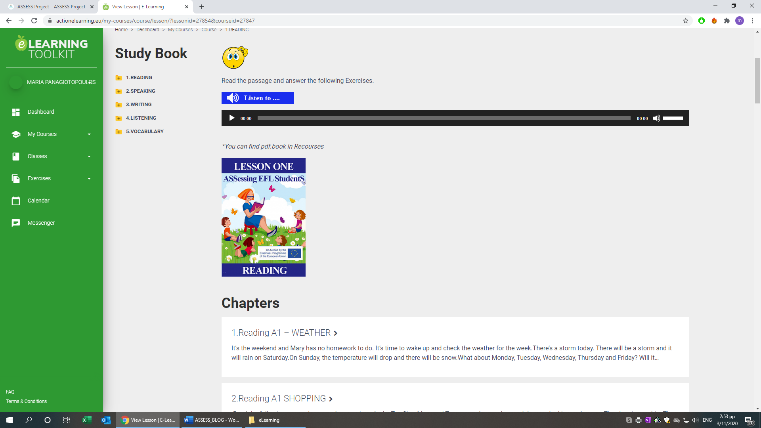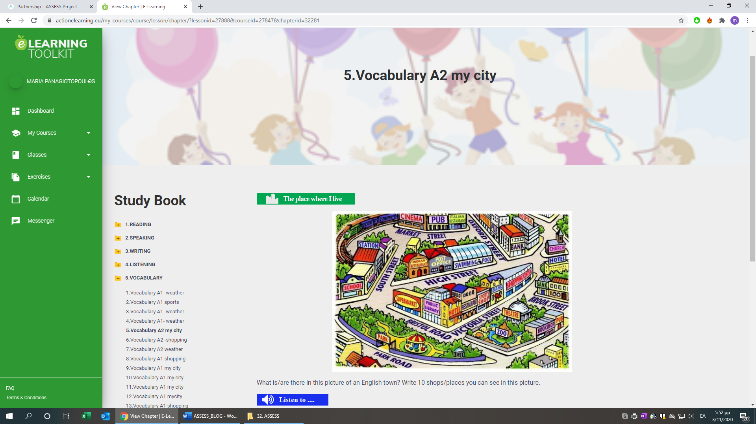 https://assessproject.eu/wp-content/uploads/2020/03/Gray-Design-Studio-Logo-2-300x300.png
0
0
Ana Fortes
https://assessproject.eu/wp-content/uploads/2020/03/Gray-Design-Studio-Logo-2-300x300.png
Ana Fortes
2020-11-13 09:06:11
2020-11-13 09:06:11
"ASSESS" Project-ASSESSING EFL STUDENTS EVALUATION-ASSESSEMENT HANDBOOK & LEΑRNING TOOLKIT