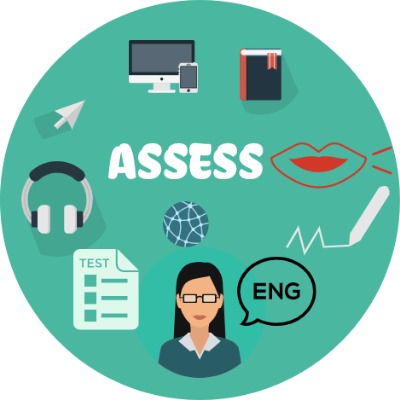 Assessment tools have an empirical role in schools. Traditional approaches of assessment methods such as pencil and paper tests are poor to reflect students' real potential in learning process. These tests cause lack of communication skills and poor problem solving ability for students (Nasri, Roslan, Sekuan, Bakar, Puteh, 2010). The project ASSESS aims to define innovative methods and tools for the assessment of EFL young learners.
In the questionnaire that we administered in our project, English Language Teachers were asked to report whether they would use exams for assessing communicative skills more if they found them ready-to-use in the coursebooks or on online platforms.
Most of teachers remarked that they would use ready-to-use exams taken from the coursebooks or on an online platform. One teacher reported that she was loyal with the coursebook, the other one preferred to use ready-to-use exams since it saved time.
Teachers believed in the assistance of coursebooks as well as online platforms to assess students and tended to use any types of exams depending on their quality and appropriateness for the students they taught.
Even though they tended to use ready-to-use exams that took place in the coursebooks and on online platforms, one teacher indicated to use these exams if they were in line with the learning objectives while the other teacher stated to use these exams by adjusting them according to the students' level of understanding.
With this project, EFL teachers will be able to download and use sample exams or create their own exams with the materials in the portal. Would you use our exams in your lessons?
https://assessproject.eu/wp-content/uploads/2020/03/Gray-Design-Studio-Logo-2-300x300.png
0
0
Ana Fortes
https://assessproject.eu/wp-content/uploads/2020/03/Gray-Design-Studio-Logo-2-300x300.png
Ana Fortes
2020-07-01 10:06:18
2020-07-01 10:06:18