September has brought the reopening of schools after the lockdown in each country. New measures in each country and the uncertainty of how to organise the classrooms maintaining thousands of children safe are making parents, educational professionals and high positions of authorities anxious.
With the beginning of this new period, the partners of the project ASSESS have had a meeting to guide the development of our project. Despite the impossibility of having a face to face meeting, the project has not been paused in any moment. Now we are carrying out questionnaires about the assessment of speaking and writing skills for teachers.
We are aware of the loads of work that teachers are having daily and of their needs of having their lives facilitated. Because of that, our objective is to give birth to the Online Exam Creator that will provide teachers with some exams to assess English as Foreign Language in the classrooms of Primary Education.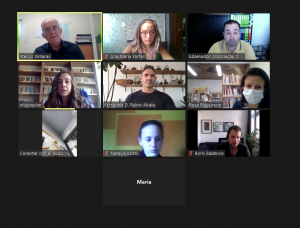 The Online Exam Creator will be developed during the end of this year and the beginning of 2021. Once developed, it will be proved by teachers with their students. If you are a teacher and you want to participate or you are interested in having more information about the project, contact with us in projects@inerciadigital.com
https://assessproject.eu/wp-content/uploads/2020/03/Gray-Design-Studio-Logo-2-300x300.png
0
0
Ana Fortes
https://assessproject.eu/wp-content/uploads/2020/03/Gray-Design-Studio-Logo-2-300x300.png
Ana Fortes
2020-09-28 13:53:22
2020-09-28 13:53:23
Facilitating teachers the Back To School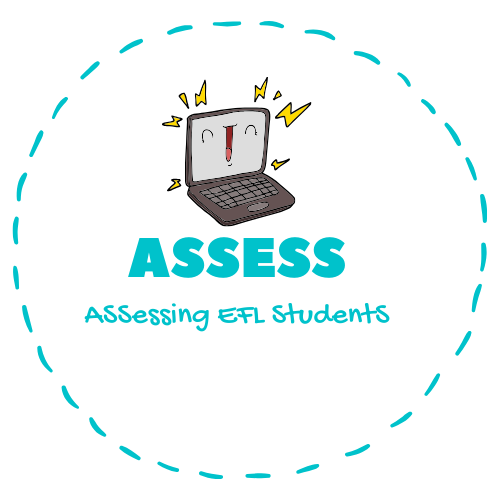 The new normality after COVID-19 is changing our day-to-day. The way in which we do the shopping, we go to a restaurant or we meet someone is different. In the same way, the way of teaching in schools will be different. To bring in a new way of teaching you need tools, methodologies and adaptability. This need for change in the classroom shows us that that changes are possible and necessary.

English is one of the most important languages due to the number of English speaking people and to its use in the professional world. Because of its importance, it is studied compulsory from the beginning of a student's education. To get a successful learning of English, students must learn all the skills necessary: speaking, listening, reading and writing.

ASSESS project has the main objective of introducing a change in the evaluation of English as Foreign Language in General Education. To facilitate teachers the correct evaluation of communicatives skills, which are speaking and listening skills. Therefore, the partnership is working in the development of the platform, Online Exam Creator, which will be an useful tool for teachers that will allow them a new way of evaluating the foreign language in students.

In spite of the uncertainty about the opening of schools and universities or the new way of teaching in each country. The most important is that students continue improving their educational life and their learning is not damaged. Because of this, from Inercia Digital we continue teleworking in our Erasmus + projects will all our partners in order to keep them functioning and to improve the quality of European education.

https://assessproject.eu/wp-content/uploads/2020/03/Gray-Design-Studio-Logo-2-300x300.png
0
0
Ana Fortes
https://assessproject.eu/wp-content/uploads/2020/03/Gray-Design-Studio-Logo-2-300x300.png
Ana Fortes
2020-08-19 06:16:26
2020-08-19 06:16:27
The new normality with ASSESS
What is ASSESS Project?
The project ASSESS is a project co-funded by the Erasmus+ Programme of the European Union, as a Strategic Partnership for the Development of Innovation in School Education. It aims to define innovative methods and tools for the assessment of EFL learners. Its main goal is to bring new approaches to assessment and contribute to development of evaluation consciousness. It also wants to support restoration of assessment system and share good practices among European countries.
With ASSESS, all the partners will have a chance to promote the specific skills acquisition and skills enhancement for foreign language teachers for:
1) effective teaching and evaluation methods of foreign languages in particular through the use of ICT
2) choice of quality products in language assessment, identifying the best meet the specific educational needs
3) use of products available either as an alternative or as an integration of traditional methodologies
4) creation from scratch of educational and training products that exploit the potential of new technologies
What are we going to develop?
Intellectual Output 1: Report on Curriculum,
Intellectual Output 2: Database for Online Exam Online Creator
Intellectual Output 3: Rating Scale
Intellectual Output 4: Online Exam Creator
Intellectual Output 5: Teachers' Guidebook
https://assessproject.eu/wp-content/uploads/2020/03/Gray-Design-Studio-Logo-2-300x300.png
0
0
Ana Fortes
https://assessproject.eu/wp-content/uploads/2020/03/Gray-Design-Studio-Logo-2-300x300.png
Ana Fortes
2020-07-21 12:49:53
2020-07-21 12:49:54
ASSESSING EFL STUDENTS